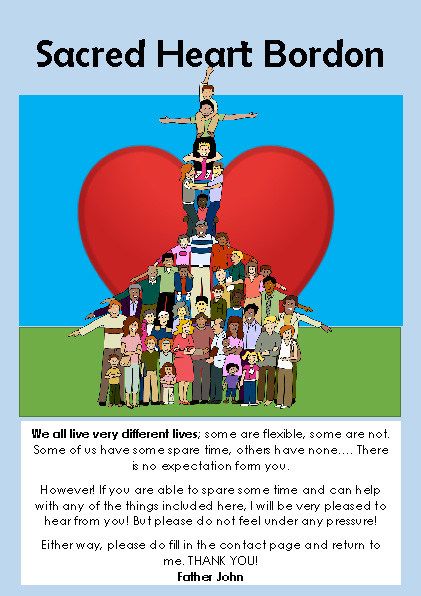 We are currently updating the parish database.
A registration form is now available for you to register yourself and / or your family as parishioners here at Sacred Heart in Bordon. We need every parishioner to complete the form even if they have completed forms in the past.
The form also lists all the possible ways you can be involved in the life of the parish. There is no pressure for you to sign up for anything at all, but if you do have some time to spare and would like to be more involved, please do tick the appropriate box!

The information you provide will be treated confidentially by Fr John and will not be shared with anyone else.

Thank you for taking the time to complete the form!

God Bless, Father John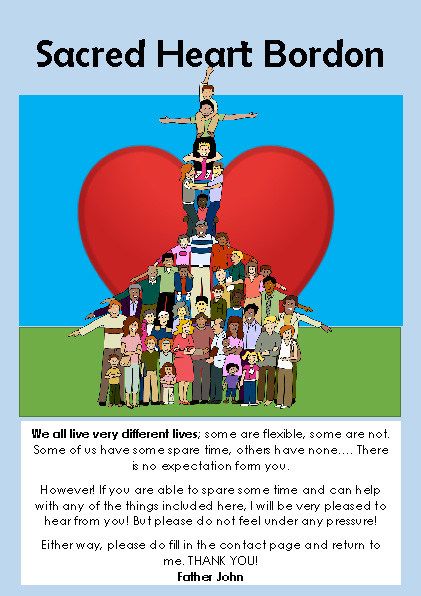 Our Parish Mission Statement:
"We are here to make Jesus in the Blessed Sacrament better known, loved, honoured, worshiped and adored. All of our efforts in this parish will be geared towards helping every individual to discover the Lord waiting for them to approach Him in the tabernacle".

God became Man. The one who said: 'let there be earth and sun, sea and sky' says: 'This is my Body'. That miracle, known as the Real Presence of God (under the appearance of 'bread') is the reason for our parish being here in Bordon. Everything else we do flows form and back to Jesus in the Blessed Sacrament, which is why we are committed to spreading this Good News.

I'd like to welcome you to the parish via this website and I hope you find what you need here.

If not, please contact me!

with all good wishes, and prayers,
Fr John, Parish Priest.
Sacraments and information